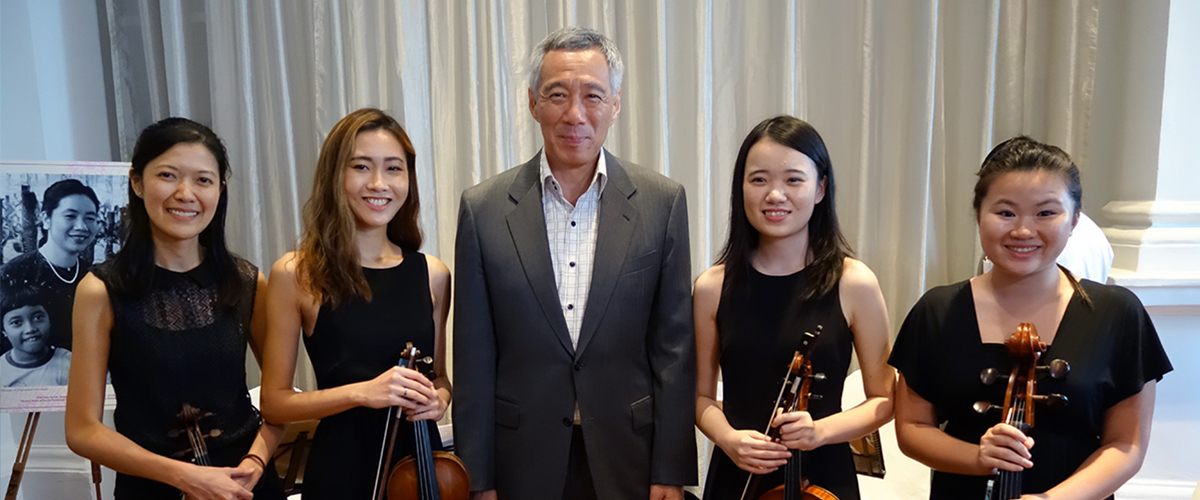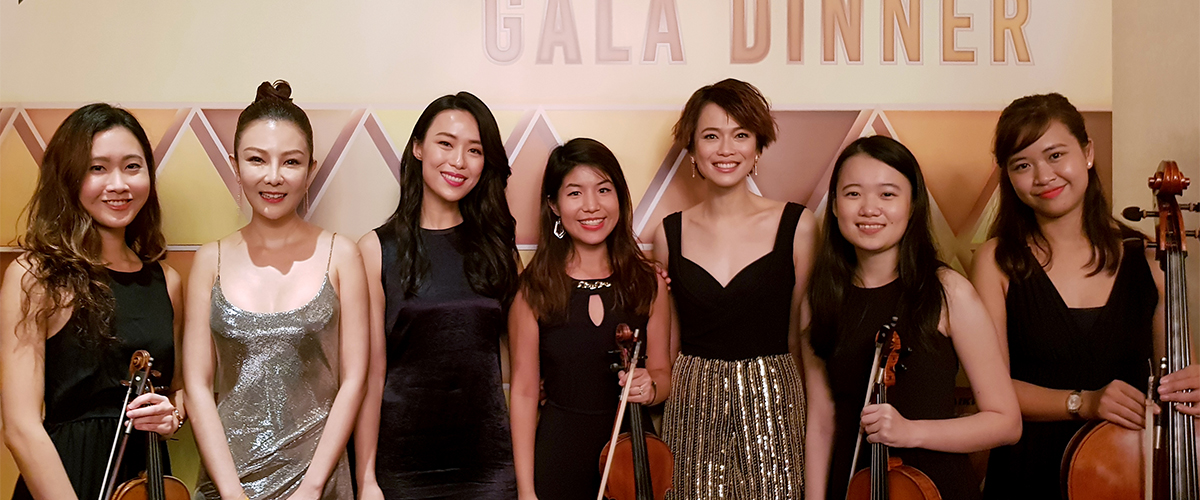 All-Ladies String Quartet
Classy as always, but elegant like never before: our all-ladies, all-female string quartet – ESTA Quartet by VETTA – is your premium option for that additional sparkle at your event.
As part of the larger VETTA group based in Singapore, ESTA Quartet strives to make live string music accessible to all types of events – from weddings to corporate dinners; product launches to ministerial meetings.
With that additional touch of feminine grace and glamour.
We know how important the quality of music affects the success of your event to a discerning client like yourself. Our ESTA ladies are well-qualified and have significant performing experience in various groups, ensembles and orchestras.
Our track record speaks for ourselves – check out our past performances, and find out how we can make a difference to your event!
Class
String instruments exude an elegant and glamorous style, and will help your guests associate your event with refinement and class.
Charm
Nothing comes quite close to the visual and aural treat of a quartet of ladies displaying their musical talent on string instruments, with feminine poise and charm.
Quality
Our ladies are well-qualified string musicians with significant performing experience in various ensembles and orchestras.
Testimonals
"I just wanted to thank VETTA for helping us on our wedding day, I was fortunate enough to enjoy ESTA Quartet's music briefly on the deck!"
"I have been very happy with your responsiveness and willingness to make arrangements of the various pieces of music we requested and will certainly recommend you to friends."
"We are definitely pleased with the ladies' performances – they add a lot of class and elegance to our booth, portraying what our brand represents; plus they garnered quite a bit of attention which is a good thing for us in such a huge venue."