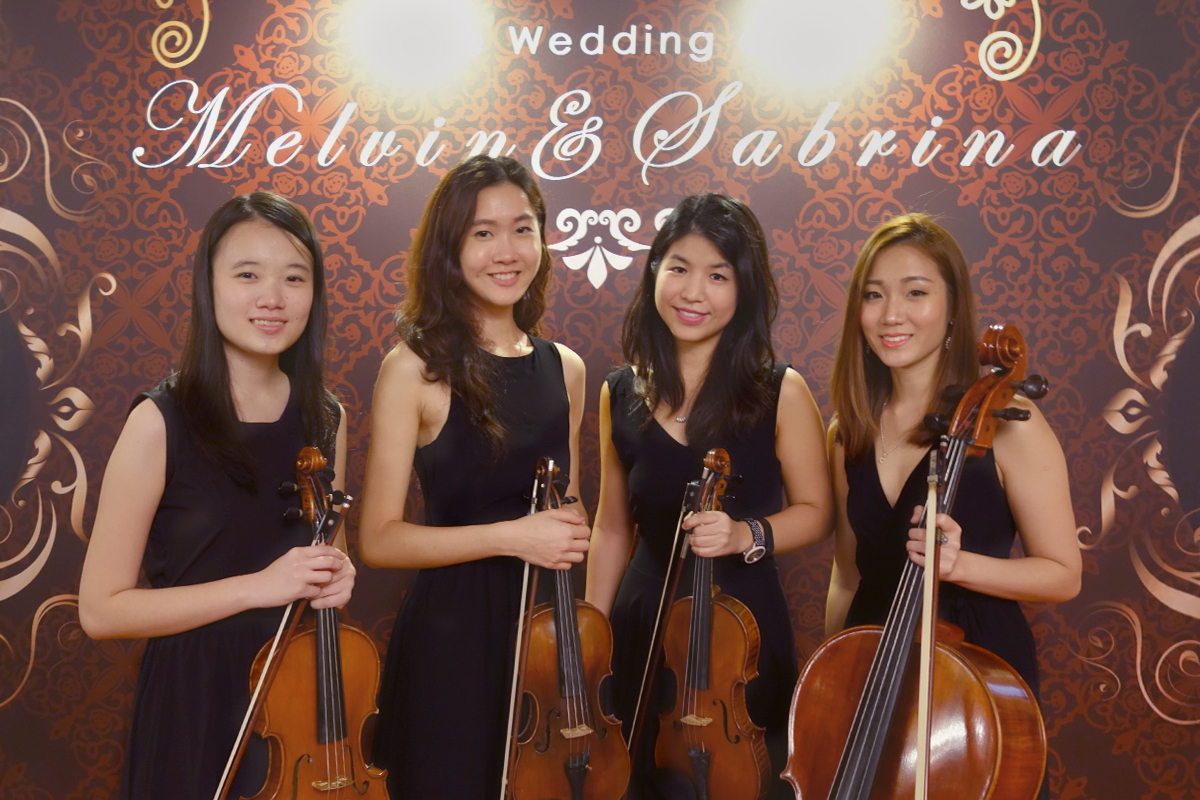 ESTA is a love of beauty, detail and the magic quality of live music. Add a touch of grace and elegance to your solemnisation ceremony; a dash of class for your cocktails/canapés; or even a swash of swing and groove for your wedding luncheon/dinner.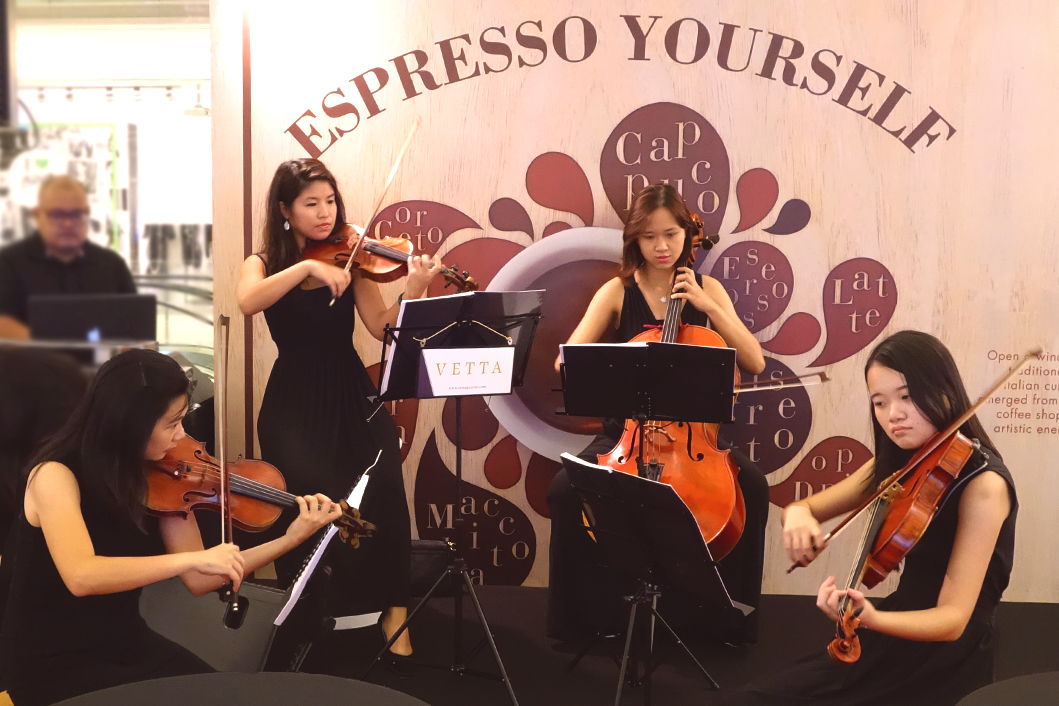 While the string quartet is ideal as background music for guests to mingle and network, it can also be featured as a performance segment or highlight on stage.
Our selection of Singapore songs are always welcomed at community events and high-level ministerial events alike. We work hand-in-hand and comply with the administrative requirements of various statutory boards and ministries.
Class
String instruments exude an elegant and glamorous style, and will help your guests associate your event with refinement and class.
Charm
Nothing comes quite close to the visual and aural treat of a quartet of ladies displaying their musical talent on string instruments, with feminine poise and charm.
Quality
Our ladies are well-qualified string musicians with significant performing experience in various ensembles and orchestras.